PSP Waterproof Race Course Cards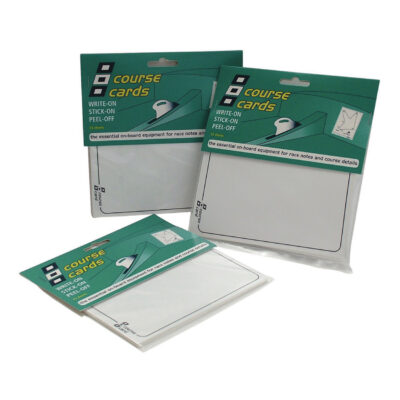 PSP Race Course Cards – A pack of 15 self-adhesive waterproof write on stickers. Simply jot down the race course in the club house, remove the sticker from the backing paper and position on dinghy. Win the race then remove cleanly afterwards without leaving any residue due to the removable adhesive material.
Features
Colour: White
Size: 115mm x 150m
For full details of this and other sailing tapes and patches please go to the PSP website here: www.admiralpsp.co.uk. For product pricing and also stock availability please call +852 2827 5876 or contact us.