Hartley Boats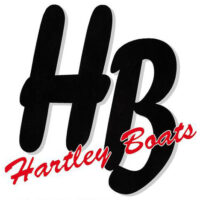 Hartley Boats believe that choosing the right boat for the purpose of use is vitally important to ensure maximum enjoyment. Therefore they build boats for many purposes and for a great variety of truly unique people who will all use their boats in different ways.
Hartley manufacture a wide range of boats and dinghies from the ever popular Wanderer and Wayfarer to the Hartley 10, 12 and also the H15.
Sky International have been supplying Hartley Boats to Hong Kong for over a decade. We are experienced in helping customers find the right boat or dinghy to suit their needs.
Check out the full Hartley Boats Range:
4.3m in length & weighing just 50kg a sleek beauty, powered by a massive 8.0m sq. fully battened sail! Open back hull, centre mainsheet, continuous control lines the spacious cockpit is free of clutter, always dry & easy to move about in. A rapidly growing class that enjoys a busy & vibrant national inland & open sea race circuit
Originally as a 1950s Olympic contender the Osprey has stood the test of time. The latest Mk IV design has a whopping 31m Sq. of sail to really get this boat moving, so whether you prefer hanging out on the trapeze or twiddling the stick this is one heck of a ride, full of challenge, exhilaration and adrenalin packed fun!
Small but mighty. The new Gull encompasses many of the time-honoured features of the Wayfarer & Wanderer, only in a more compact form that lends itself well to local area or single-handed sailors who want all of those benefits but in a smaller more manageable package. A real delight to sail, the Gull brings endless hours of enjoyment to all who sail her.
For more information please go to the Hartley Boats website: www.hartleyboats.com