Services
Marine Services Provided by Sky International
Having been involved in the Hong Kong sailing industry for over 3 decades, Sky International are well positioned to offer many services other stores cannot. As avid sailors with an impressive depth of knowledge the staff at Sky International are qualified in many areas of expertise from simple rope whipping to boat set-up and improvement. Sky staff are also qualified to perform servicing of various items of safety equipment such as EPIRBs, PLB's and Lifejackets. Here are some of the services offered.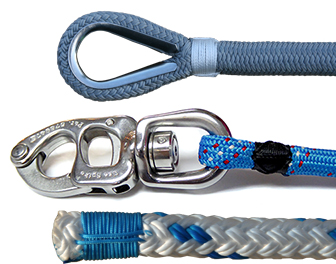 Sky don't just sell a length of rope. Depending on what the customers needs are the ropes can be finished off professionally with splicing and whipping. Additional advice can be given on what strength, diameter and materials the rope needs to be. More Info Here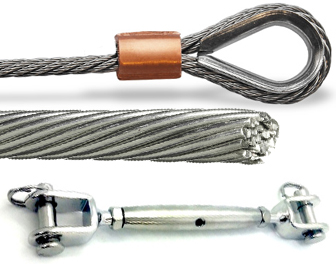 On top of providing the wire, terminals and other rigging kit, Sky International can help create the correct rigging lengths and products for peace of mind and stability. Sky International is also able to offer a swaging service up to a certain diameter to create new rigging and trapeze lines etc. More Info Here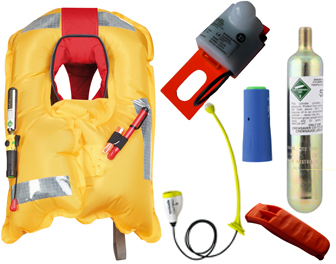 Members of Sky staff are trained and certified to service Crewsaver and Spinlock lifejackets, including provision of certificates. Spare parts such as spray hoods, lights and Hammar heads are also available to purchase individually too. More Info Here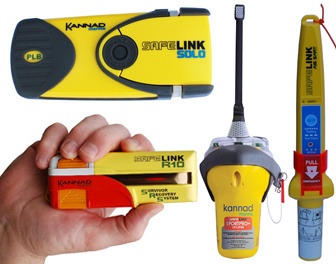 Sky staff are trained and certified to service the Crewsaver range of lifejackets, including provision of certificates. Servicing of Spinlock models is also available. More Info Here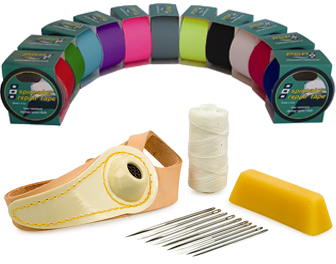 On occasion Sky are asked to help with replacement or repair of sails. Whilst Sky International don't repair the sails themselves they are able to offer advice and guidance and arrange for professionals to undertake the task. Sky International are the Hong Kong dealer for Neil Pryde Sails too so if repairs can't be done, we can supply new ones. More Info Here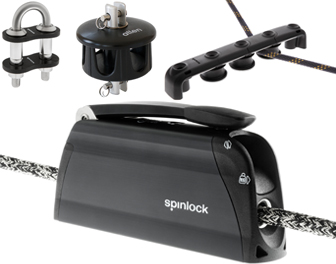 Almost every day Sky staff are helping customers choose the right combination of products or systems that best suit their boats, dinghies or kayaks. Sky International are often available to help the customer install most of the products sold. More Info Here
Whatever the need, Sky International will aspire to help with advice, quality service and even higher quality products. Please contact us with any questions about our products and services.