Lifejacket Servicing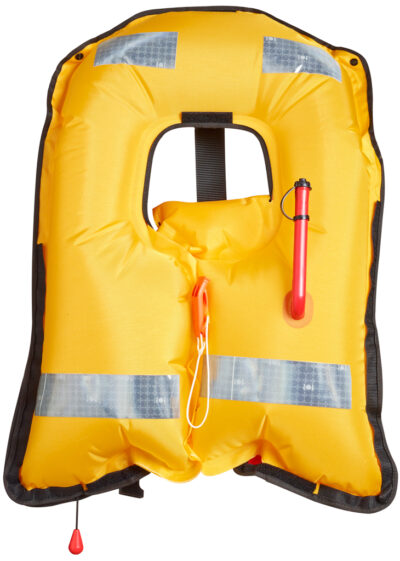 One thing that a lot of people forget or choose not to do is maintain their lifejackets. This can be a big mistake if they don't perform when they need to. Sky International are qualified to inspect all Crewsaver and Spinlock makes and perform lifejacket servicing. This can make all the difference and the cost and turnaround time are marginal. In general lifejackets should be inspected once a year or after being used. If your not sure when your jacket was last inspected there should be a date and initials of the inspector on the inner label near the bladder seam.
The Process
The lifejackets are inspected for defects and damage as well as for broken or used parts. After an initial inspection the jackets are then tested for inflation and leaks. Finally all parts that need to be are replaced and the jackets returned to the owners. All throughout the process Sky staff adhere to the proper protocol and techniques taught in training and use only parts and tools from the original lifejacket manufacturers.
Certificates
For more information on lifejacket servicing and inspection please Contact Us. Sky International also supplies brand new lifejackets and replacement parts such as Hammar Heads, Lights and Spray Hoods.
Depending on who owns the lifejackets and how they are used some organisations wish for inspection certificates. This is another validation that the jacket has been inspected and is in working order.