Islander Kayaks
Split between easy going beach, sporty surf and fishing models, the Islander Kayaks range has an impressive list of standard features. Supported by a full range of accessories, the kayaks allow you to get more performance and comfort.
The Whole Package
Islander's range of Beach sit-on-tops – from the small Hula, the recycled Calypso to the Paradise II – come with backrest fitted as standard. In fact only the standard Calypso doesn't. As well as their award winning range of sit-on-tops, Islander make a selection of closed cockpit special Islander Sit In Kayaks. These are designs with heritage, which have also proven themselves over many years as superbly popular kayaks.
All kayaks are easily upgradeable, with a large range of accessories to fine-tune your sit-on-top for surfing, cruising or fishing. Add thigh straps for control in the surf, deluxe adjustable backbands with built-in pockets for your gear or simple comfort boosters like soft, self-adhesive seat pads.
Easily Transportable
Islander kayaks offer several advantages over larger touring or recreation kayaks. Their light weight and compact proportions mean most models can be transported on a roof rack. Therefore you don't miss the action when holidaying at the beach or the lake. The smaller models are extremely portable and can be carried by one person.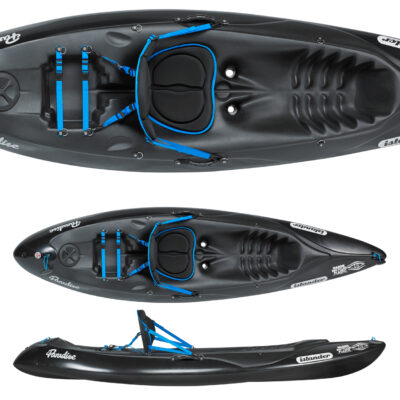 The stable and easy to paddle sit-on-top. High quality as well as fun kayaks for all the family to enjoy.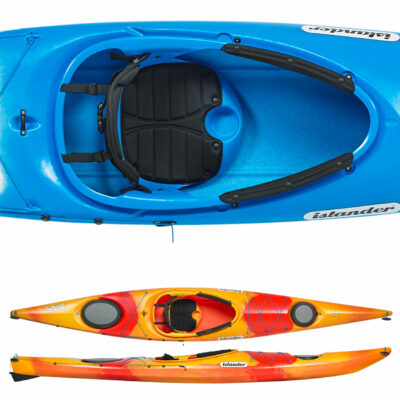 A range of seriously well made yet fun kayaks. Perfect for families as well as clubs and venues.
Islander Kayaks are compatible with first rate equipment from Palm, www.palmequipment.co.uk.
For more information please go to the official website: www.islanderkayaks.com