PSP Retro Reflective Tape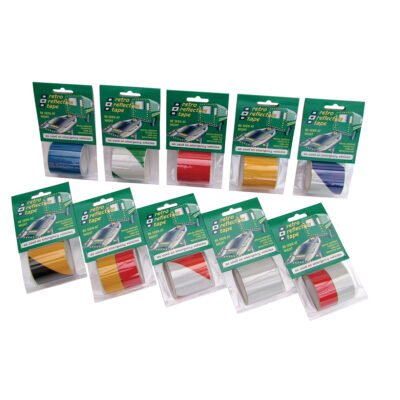 This range of self adhesive PSP Retro Reflective Tape is ideal for night-time identification. Colours reflect in the beam of a light. Ideal for tenders, trailers, dragon boats, kayaks and many on board items.
PSP Retro-Reflective Tape Features
Colours: Red, White
Size: 25mm x 5m (2 roll pack) – White and 25mm x 2.5m – Red
For full details of this and other sailing tapes and patches please go to the PSP website here: www.admiralpsp.co.uk. For product pricing and also stock availability please call +852 2827 5876 or contact us.