PSP Kevlar Sail Repair Tape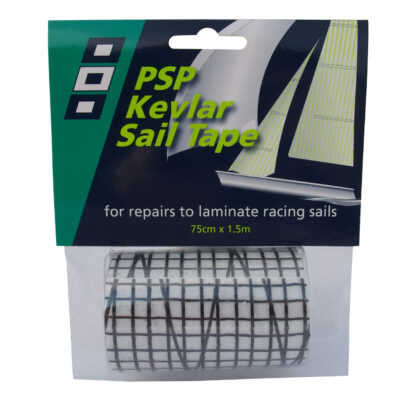 These PSP Kevlar Sail Repair Tape rolls are manufactured from a Kevlar scrim, encapsulated in a mylar film and then coated with an aggressive UV resistant acrylic adhesive. All this makes the tape ideal for repairs to laminate sails when out and about or during a race. This tape could be the difference between points or discards!
Features
Colour: Gold/Black and Transparent mix
Size: 75mm x 1.5m rolls
For full details of this and other sailing tapes and patches please go to the PSP website here: www.admiralpsp.co.uk. For product pricing and also stock availability please call +852 2827 5876 or contact us.