PSP PTFE Tape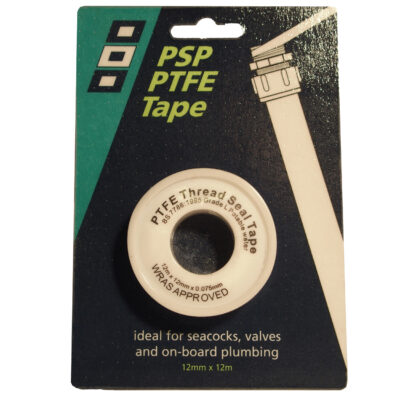 PSP PTFE Tape – Thread sealing tape for pipe connection, seacocks, valves and general on board plumbing. Ideal for small or emergency on board repairs and maintenance or for that extra bit of peace-of-mind.
Each roll of tape has 12 meters of tape on it making it useful for many applications.
Features
Colour: White
Available in size: 12mm x 12m
Material: P.T.F.E.
WRC Approved
For full details of this and other sailing tapes and patches please go to the PSP website here: www.admiralpsp.co.uk. For product pricing and also stock availability please call +852 2827 5876 or contact us.