PSP Dacron Sail Repair Patch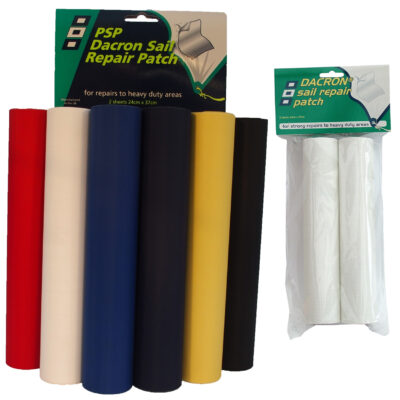 PSP Dacron Sail Repair Patch consists of two strong sail cloth patches to apply to either side of a sail for the larger repair. Now also in a range of colours for repairs to covers, dodgers and spray hoods, etc.
Features
Colours: Black, White, Gold, Red and Blue
Size: 24cm x 37cm x 2 sheets
For full details of this and other sailing tapes and patches please go to the PSP website here: www.admiralpsp.co.uk. For product pricing and stock availability please call +852 2827 5876 or contact us.