PSP Kevlar Patch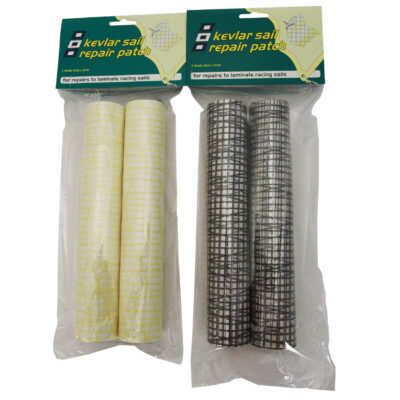 PSP Kevlar Patch – 2 strong Kevlar patches to apply either side of the tear or hole when repairing a laminate racing sail. An essential on board emergency kit for any serious sailor or racing boat owner. This type of kit can make the difference between a scoring finish and a retire!
Features
Colour: Gold/Black and Transparent mix
Size: 24cm x 37cm x 2 sheets
For full details of this and other sailing tapes and patches please go to the PSP website here: www.admiralpsp.co.uk. For product pricing and also stock availability please call +852 2827 5876 or contact us.