PSP Leak Stop Patch Kit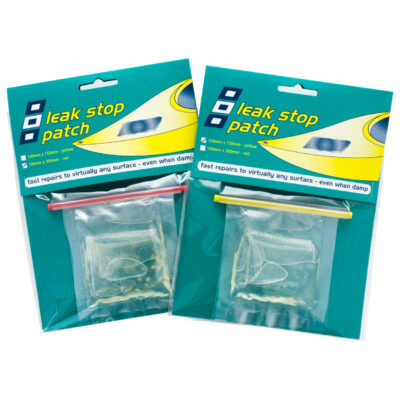 PSP Leak Stop Patch is a fibreglass patch with two epoxy resin parts for fast repairs on nearly any material even if damp. Able to resist pressures of up to 7 bar (100psi). Split pack provided with latex gloves for your protection, its quick to apply and sets in 15mins.
This kit is Ideal for quick on the go repairs to kayaks, canoes, small dinghy or boards.
Patches are available in two sizes:
100mm x 300mm (Red)
100mm x 150mm (Yellow)
Watch the application video here: http://youtu.be/BWB664A1fV4
For full details of this and other sailing tapes and patches please go to the PSP website here: www.admiralpsp.co.uk. For product pricing and also stock availability please call +852 2827 5876 or contact us.