PolyMarine Sealflex 500ml Sealant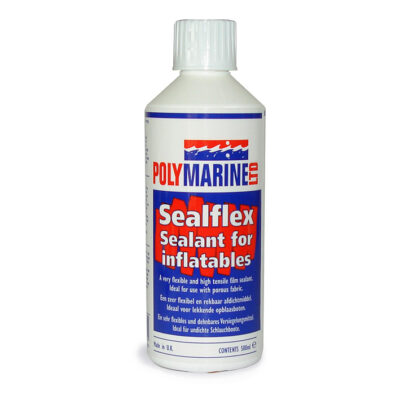 Sealflex from PolyMarine is a flexible water based acrylic latex sealant. Use it internally for sealing porosity and minor leaks in Hypalon and PVC inflatables and moreover, many other structure made from these fabrics.
Sealflex is introduced into the inflatable through the valve, after that it is then inflated and tumbled to circulate the sealant which adheres and cures to form an impermeable membrane.
Features
Sufficient for an 8-9ft inflatable
Also suitable for painting on the inside of seams during manufacture
Supplied in 500ml plastic bottle
New improved formula flows and seals the tube more efficiently
IMPORTANT: Due to this product being Dangerous Goods we do not ship outside of Hong Kong
For full details of this and also other products please go to the manufacturer's website here: www.polymarine.com. For product pricing and stock availability please call +852 2827 5876 or contact us.