PSP Vinyl Foam Tape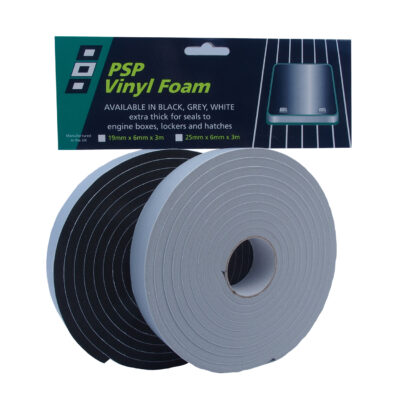 The PSP Vinyl Foam Tape is a single side self-adhesive soft vinyl foam tape for bedding in windows, deck fittings and engine hatch covers as well as insulating any doorways and hatches with gaps.
Features
Available in sizes: 19mm x 3m with 3mm depth and 25mm x 6m with 3mm depth
Colours: Black and White
For full details of this and other sailing tapes and patches please go to the PSP website here: www.admiralpsp.co.uk. For product pricing and also stock availability please call +852 2827 5876 or contact us.