PSP Glow Strip Tape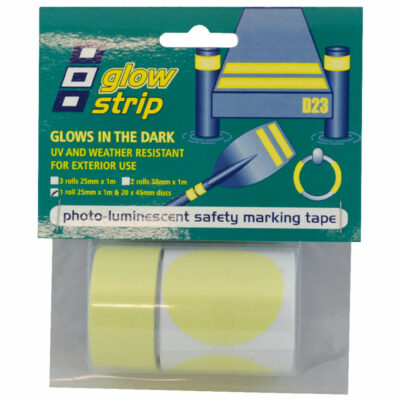 PSP Glow Strip is a photo-luminescent safety marking tape designed to glow all night. It is also UV and weather resistant and specially designed for exterior use.
Use it to highlight a dock, mooring area or fastening point and is also ideal to apply to oars on a kayak or tender to provide visibility to other users.
The tape is designed to charge in natural light and provides a high intensity initial glow, after which it retains sufficient energy to glow all night long.
Sizes:
25mm x 1m (3 roll pack)
For full details of this and other sailing tapes and patches please go to the PSP website here: www.admiralpsp.co.uk. For product pricing and stock availability please call +852 2827 5876 or contact us.