Kaenon 401 sunglasses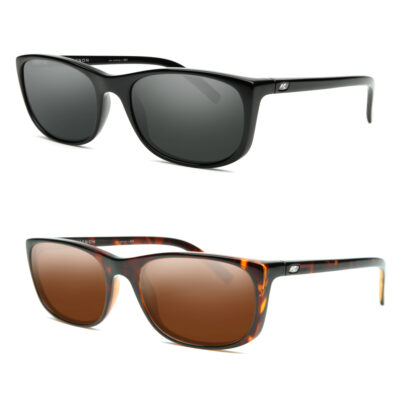 With subtle curves and also a hint of subdued cat eye flair, the Kaenon 401 has a thin frame structure that perfectly embodies the California lifestyle and unique fashion sense. Consistent comfort, fit and also functionality make this 4 base curve sunglass frame ideal for all-day, go-anywhere use. Broad spectrum UV protection, impact-protection and unmatched clarity are offered through Kaenon's proprietary SR-91 lens. Also includes a micro fiber cleaning/storage bag and protective hard case.
Kaenon's SR-91 Lens
Kaenon introduced SR-91 as the answer to all of the shortcomings of existing lens materials. Glass is heavy and shatters, CR-39 is brittle and not impact-resistant, while polycarbonate offers a dull view and scratches easily. Above all is that SR-91 was tested in independent labs and validated by the world's top athletes and adventurers as the only lens offering razor-sharp clarity and impact-resistance. Kaenon's high-performance SR-91 polarize lens comes as standard for complete glare elimination.
Kaenon 401 sunglasses Features
Frame Material: Lightweight, flexible Swiss-made TR-90 frame material
Frame Finish: hand painted or gloss
Lens Base Curve: 4 base curve
Hinge: Custom Austrian-made 5 barrel low profile stainless steel hinges
Lens Material: Kaenon SR-91 Polarized Lens
Lens Tints: Grey, Copper
Polarized: Yes
Face Size: Small to medium; Medium to full
Gender: Unisex
Case Type: Hard case and soft micro-fiber cleaning bag
Recommended Use: casual, sport
Manufacturer Warranty: 1 year, Lifetime SR-91 Lens Warranty
Designed in California, Made in Italy
Check out the full range of sunglasses and frames from Kaenon here: www.kaenon.com. For product pricing and also stock/size availability please call +852 2827 5876 or contact us.