PSP Mast Collar Tape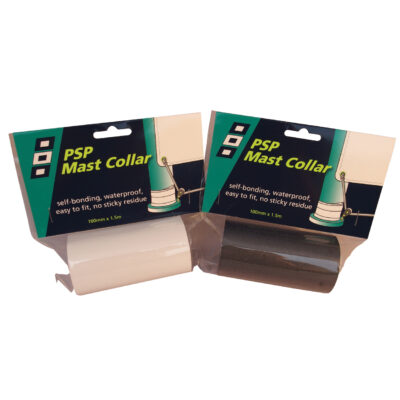 PSP Mast Collar tape is a self-bonding waterproof collar. No need to unstep the mast with Mast Collar. Just follow the instructions and it bonds itself into a solid weatherproof rubber collar, conforming to any irregular surfaces.
The roll length and colours should cover almost any mast size be it an Optimist, dinghy or large triple master.
Features
Colours: Black, White
Size: 100mm x 1.5m
For full details of this and other sailing tapes and patches please go to the PSP website here: www.admiralpsp.co.uk. For product pricing and stock availability please call +852 2827 5876 or contact us.