PSP Hook and Loop Fastener Tape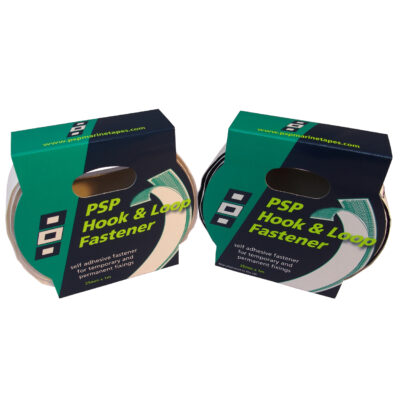 PSP Hook and Loop Fastener Tape is a self-adhesive fastener strip with a temperature stable adhesive to provide a multitude of quick release fixings.
Ideal for attaching items to bulkheads that need to be pulled off with little effort. Think Fire Blankets and similarly smoke alarms and also emergency lights. Also good for dinghy hulls to keep bits in place.
Features
Colours: Black and White
Size: 25mm x 1m rolls
Perfect for bulkhead attachments
For full details of this and other sailing tapes and patches please go to the PSP website here: www.admiralpsp.co.uk. For product pricing and also stock availability please call +852 2827 5876 or contact us.