PSP PVC Tape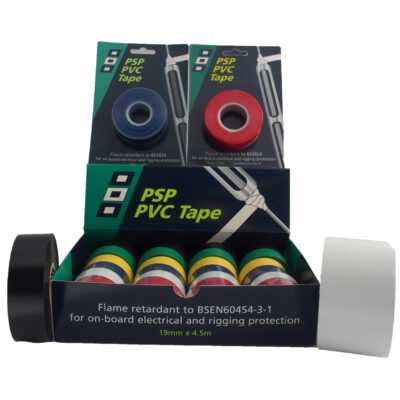 PSP PVC tape is general purpose self adhesive tape manufactured to BS3924 flame retardant level. Suitable for a multitude of jobs onboard including boom and mast marking and on-board electrics.
What makes this different to other tape rolls is that the spool is plastic and not cardboard so it won't be useless in wet or damp conditions!
Rolls are available in a selection of colours
Features
Colours: Red, Black, White and Yellow
Available in size: 19mm x 20m
Also available in smaller roll sizes of 19mm x 4.5m with card spool
For full details of this and other sailing tapes and patches please go to the PSP website here: www.admiralpsp.co.uk. For product pricing and also stock availability please call +852 2827 5876 or contact us.