PSP Soft Grip Tape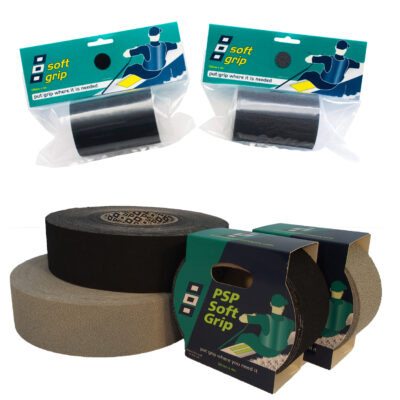 PSP Soft Grip is a soft, comfortable textured rubber tape coated with a waterproof adhesive that will remove cleanly without leaving any sticky residue when removed. Essential for the small boat, dinghy racer, windsurfers, Kayaker and SUP Paddler as the tape provides extra grip where and when it is needed.
Features
Colours: Black and Grey
Sizes: 50mm x 4m and 100mm x 2m
For full details of this and other sailing tapes and patches please go to the PSP website here: www.admiralpsp.co.uk. For product pricing and also stock availability please call +852 2827 5876 or contact us.