PolyMarine Silicon Free Inflatable Boat GRP Polish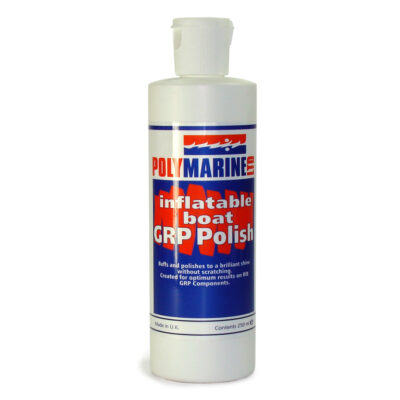 PolyMarine's Inflatable Boat GRP Polish is as simple as they get. Wipe on, polish then finally wipe off. First of all it is silicone free. Works on most marine materials without scratching or marking. Above all is that it is safe for marine life.
PolyMarine Inflatable Boat Polish Features
Gently buffs and polishes to a brilliant shine without scratching
Totally safe on all marine materials
Silicon Free formulation
Supplied in 250ml flip top bottle
IMPORTANT: Due to this product being classed as Dangerous Goods we do not ship outside of Hong Kong
For full details of this and also other products please go to the manufacturers website here: www.polymarine.com. For product pricing and stock availability please call +852 2827 5876 or contact us.