PolyMarine P510 Solvent Primer for Hypalon, 500ml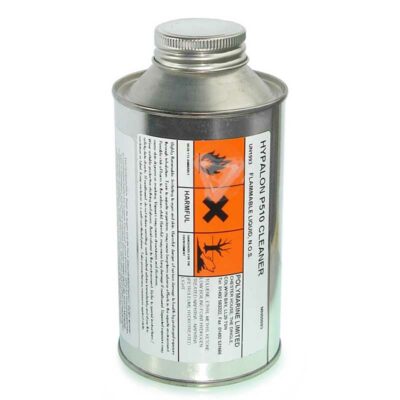 For essential degreasing of hypalon surfaces before use of adhesive and also adhering patches. Furthermore the P510 Solvent Primer is suitable for reactivating applied adhesive. Contains MEK, Naphtha and in addition Hydrotreated Light Cyclohexane.
PolyMarine P510 Solvent Primer Features
For degreasing hypalon surfaces before adhering and cleaning brushes
Use sparingly with a soft cloth, evaporates quickly
Suitable for reactivating applied adhesive
P510 containing MEK
Supplied in 500ml and 1 litre metal containers with screw top
IMPORTANT: Due to this product being classed as Dangerous Goods we do not ship outside of Hong Kong
Please Note: This is a primer for Hypalon fabric. If you need a PVC primer please use PolyMarine 2903
For full details of this and also other products please go to the manufacturer's website here: www.polymarine.com. For product pricing and stock availability please call +852 2827 5876 or contact us.