PSP Anti-Chafe Patch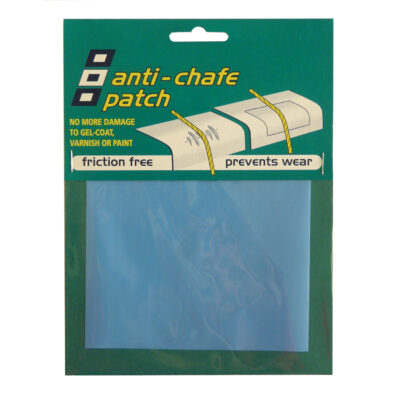 Designed to prevent chafe and wear to gelcoat, varnish and paint PSP present the transparent Anti-Chafe Patch. Protect vulnerable areas, and as a clear product, it will not detract from the overall visual effect of any surface. Cut to size to use around cleats or fairleads. In addition the patches can also be applied to a dinghy or keelboat spinnaker chute for friction free hoists and drops. The glue is waterproof and has a strong adhesion with a good temperature resistance and proven longevity.
PSP's Anti Chafe Patches are UV resistant and come as clear sheets on a blue disposable liner.
Each pack contains:
Two clear 125mm x 150mm patches (250 micron)
One clear 100mm x 125mm patch (130 micron)
One clear 75mm x 125mm patch (130 micron)
For full details of this and other sailing tapes and patches please go to the PSP website here: www.admiralpsp.co.uk. For product pricing and also stock availability please call +852 2827 5876 or contact us.