Sprintline Polyester Rope From English Braids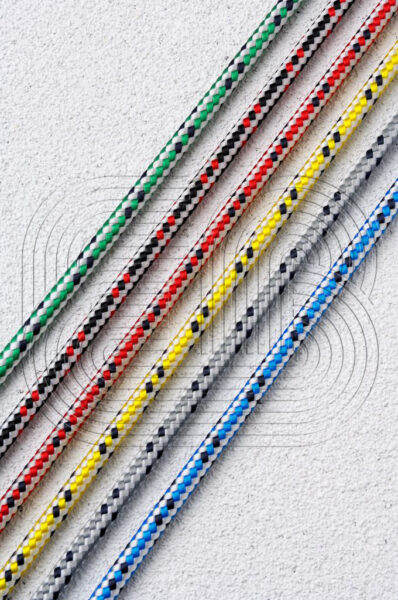 The 16 plait polyester Sprintline is available in a large range of colours and is suitable to many different uses. The product is soft yet hard wearing. The product is a low stretch polyester.
By far one of English Braids' BEST selling products, this little line combines superb handling with strength and the pre-stretching process ensures optimum control for halyards. Specially designed for the dinghy sailor, Sprintline is also ideal for control lines, leach lines, outhauls, lanyards and sailboards. Bright colours with contrasting flecks enable easy identification in use. A lovely little race proven line!
Sprintline from English Braids is available in a wide array of colours, 3mm & 4mm diameters and is sold by the meter or full rolls.
Features
16-plait polyester cover
Polyester core
Heat set and pre-stretched
Extensive colour range
Lower extension with high tenacity
Supple and easy to handle
Easily identified
Good longevity
Breaking Loads
Line Diameter / Breaking Load:
3mm / 260kg
4mm / 460kg
We recommend Braid on Braid for:
Dinghy halyards, Dinghy control lines, Leach lines, Outhauls and Lanyards
For product pricing and stock availability please call +852 2827 5876 or contact us.