TexTech Mooring Line – Pre Packs
Polyester mooring lines with hand spliced loop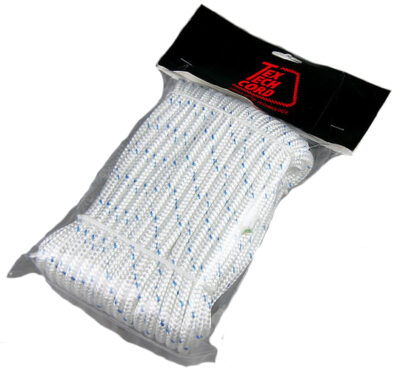 Take the hassle out of mixed length and quality mooring lines with TexTech Asia's Mooring Line packs. Made from double 16/8 braid polyester rope with a professionally hand spliced loop on one end with the other heat sealed to prevent fraying. The mooring lines are available in a number of lengths. Not only do these lines help keep your boats in place, they make them look a lot smarter when used all over.
Features
100% Polyester cover resists abrasion
high tensile strength
already looped at one end
excellent UV resistance
non kinking
resistant to acids, oil, fuel, moisture, rot
Dimensions / Breaking Loads
8mm x 5m / 1,600kg
10mm x 5m / 1,600kg
10mm x 6m / 1,900kg
12mm x 6m / 2,600kg
12mm x 8m / 2,600kg
14mm x 8m / 3,000kg
For product pricing and stock availability please call +852 2827 5876 or contact us.