Shock Cord From English Braids and TexTech Asia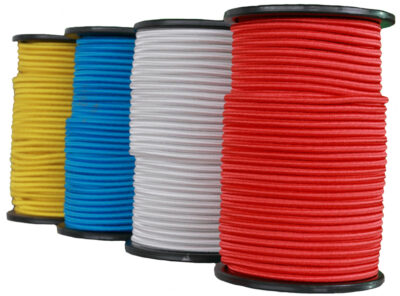 To better serve our customers, Sky International offers Shock Cord elasticated lines from not one quality supplier but two! Super stretch shock cords made with the finest natural rubber filament cores. English Braids and TexTech Asia shock cords have a minimum of 100% stretch for greater durability whilst coming in a number of diameters and colours.
Sold by the meter or full rolls.
Features
High quality multi-filament rubber core
European quality polypropylene coloured cover
Very high extension levels, minimum of 100%
Longevity delivered through quality materials
Bright colour range for ease of identification
Reliability and durability
Resistant to moisture, rot and salt water
We recommend this rope/line/cord for:
Dinghies, boats, watersports and kayaking
For product pricing and stock availability please call +852 2827 5876 or contact us.