Chafe Cover For Ropes – From English Braids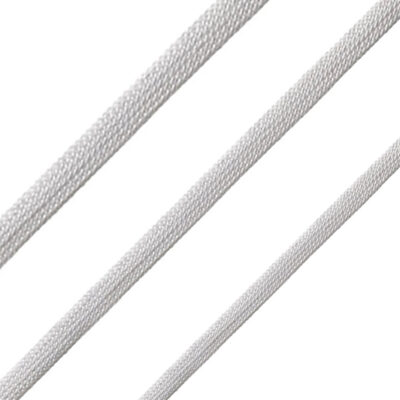 48 plait construction allows this chafe cover to open up easily, making it perfect additional rope cover, tip or loop cover. Excellent for areas of high abrasion where very low friction is not an issue.
Available Diameters: 10mm, 12mm and 14mm
Applications: Halyard And Sheet Tips / High Wear Rope Sections
Benefits: Easily handled / Excellent abrasion resistance / Good chemical resistance / Good UV resistance / Light weight / Low friction
Features
Construction: 48 Plait
Material: 100% Dyneema®
Features Exceptional abrasion resistance, low friction
Applications High wear areas
Colours White
Technical Information
Chafe Cover Diameter / Possible Core Diameters
10mm / 6 to 16mm
12mm / 7 to 18mm
14mm / 9 to 20mm
For product pricing and stock availability please call +852 2827 5876 or contact us.