Little Hawk Mk2 Wind Indicator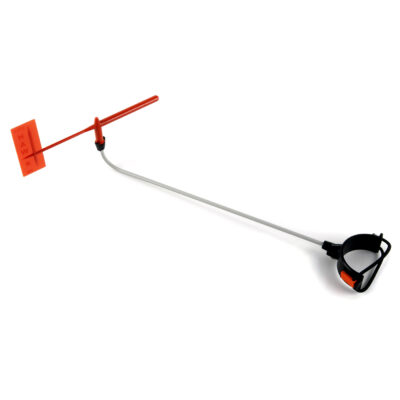 The Little Hawk Mk2 brings all the benefits of the Little Hawk Mk1 Wind Indicator and mounts it in a secure manor at gooseneck height in front of the mast. Designed for smaller single handed Dinghies, the Little Hawk Mk2 allows quick and accurate reference to wind direction without having to look at the top of the mast. Ideal for upwind and downwind reference.
The Little Hawk Mk2 is easily mounted and removed with a secure adjustable bracket. The aluminium support rod can be bent to any required angle, but is easily straightened if accidentally knocked. The complete unit removes for safe storage without any tools. The Little Hawk Mk2 is very popular with Topper and Laser Sailors.
Little Hawk Mk2 Wind Indicator Features:
Vane Arm Length: 16.5cm
Overall Height: 19cm
Overall Weight: 28gms
Bearing: Aluminium Pin
UV Protected: Yes
Balanced Arm: By design
Use:
Dinghy's up to 6m such as Lasers, Toppers and similar sized dinghies.
Assembly Instructions
Fit the Vane Arm onto the Support Rod
Ensure the base of the Vane Arm clips into the Support Rod moulding
Check that the Vane Arm turns freely
Loosen the screw on the top of the Mast Clamp
Push the Support rod all the way into the Mast Clamp socket
Ensure the Vane Arm is centralised and square to the mast clamp
Tighten the screw on top of the mast clamp to lock the Support Rod in position
Ensure the Support Rod can not fall out before use
Place the Little Hawk Mk2 on the front of the mast either just below or just above the Goose Neck
Tighten the elastic as required
Please refer to the manufacturer's website for more information: www.hawkmarineproducts.com