Exposure Marine XS-R Red Micro Torch Light
Ultra compact Red LED micro torch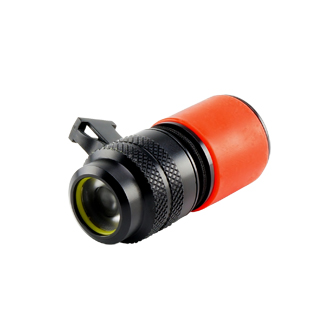 The Exposure Marine XS-R is the smallest, brightest, toughest and lightest in its field. Designed to be worn around the neck, in a head band, on a helmet, in a bracket or held between your teeth. Weighing just 33g, 50 x 22mm, high and low definition output, and 6 to 60 hours burn time. Perfect onboard living above and below deck.
In the Box
Exposure Marine XS-R sailing torch
Quick release reflective lanyard
2 x CR123A batteries
Instruction card
Features
Output: 21 Lumens
Runtime: 6 – 60 hrs
Battery: 1 400mAh
Diameter: 22mm
Length: 49mm
Weight: 44g (with battery and lanyard)
IPX Rating: IPX8 50m
Technologies
Cable Free Design
The primary design feature of Exposure Lights, Cable Free Design removes the hassle of cables and straps utilising the superb range of brackets for speedy, rock solid attachment.
Li Ion Battery
Highest quality Li-Ion cells enables Exposure Lights to deliver high power outputs and high power outputs and long burn times from compact and lightweight units.
Optimised Night Vision
Variable red output to minimise damage to night vision.
USB
Exposure Lights incorporate USB charging for easy charging on the move.
Exposure Marine performance lights have been designed and precision engineered out of aluminium to be both hard wearing and light weight. The lights displace enough water to have intrinsic buoyancy. Put plainly, they float without the need of any additional floatation device.
For more information please go to the manufacturers website here: www.exposurelights.com/marine-lights