PolyMarine Inflatable Boat Finish, 250ml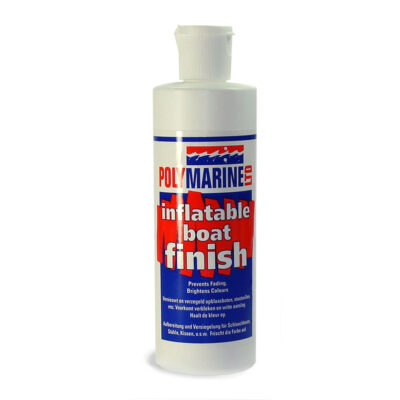 PolyMarine Inflatable Boat Finish, a silicone free product specifically for use on inflatable boats and RIB's. Works on both PVC and Hypalon materials.
Boat Finish Features
Suitable for both PVC and Hypalon fabrics
Easy to apply with a soft cloth, no polishing required, dries to a pleasant sheen
Helps to prevent resoiling
Contains no silicones or distillates
IMPORTANT: Due to this product being classed as Dangerous Goods we do not ship outside of Hong Kong
For full details of this and other products please go to the manufacturers website here: www.polymarine.com. For product pricing and stock availability please call +852 2827 5876 or contact us.