D-Splicer Soft Fid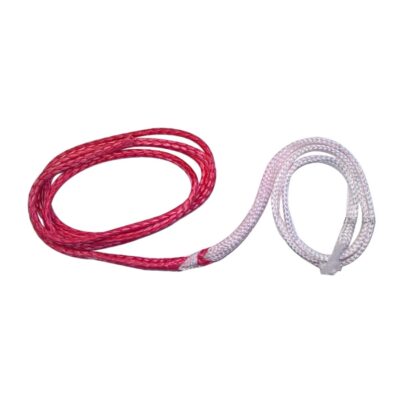 Not enough space in the rope you are splicing? The Softfid will do the job! The D-SPLICER Soft Fid is a strong and easy to use splicing fid for ropes. The hollow white side clamps your rope and allows pulling it from the other end.
Features
Pull through operation
Lightweight
Strong and easy to use
Hollow white part clamps your rope
Especially good for small or tightly braided lines
Available in S4 for 4-8 mm and S8 for 8-12 mm
Available in 3 sizes:
S-4 small 4 – 8mm ropes
S-8 medium 8 – 12mm ropes
S-12 large 12 – 18mm ropes
We also sell standard fids as well as a range of splicing needles from Holt Allen and also English Braids.
For more information on the D-Racer range please visit their website here: www.d-splicer.com. For product pricing and also stock availability please call +852 2827 5876 or contact us.