D-Splicer Scissors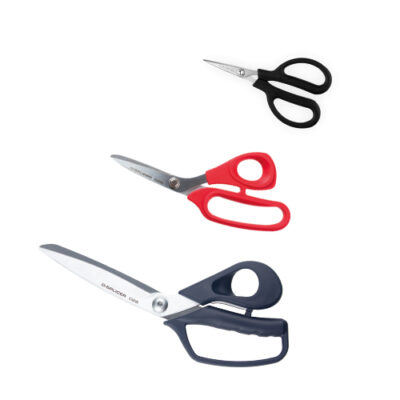 Specially designed for cutting super fibres like Dyneema®, Vectran® and Stirotex®. These are one of the hardest ropes to cut. The blades of these D-Splicer Scissors are laser cut and also have an excellent grinding profile.
Features
Dyneema and Kevlar are some of the hardest materials to cut, these scissors do a proffessional job
Regular scissors won't work on these ropes
Laser cut blades from high carbon stainless steel
Special modified angles and excellent grinding profile
Available in 3 sizes:
D-16 up to 8mm ropes
D-20 up to 10mm ropes
D-26 up to 14mm ropes
The D-splicer D20 scissors feature the same high carbon stainless blades as the smaller D16. They also feature larger ergonomic handles to allow the user to create greater pressure. A very efficient set of scissors that tackles the biggest of lines.
We also sell Fiskars scissors, which blades are also made from carbon stainless steel.
For more information on the D-Racer range please visit their website here: www.d-splicer.com. For product pricing and also stock availability please call +852 2827 5876 or contact us.