Whipping Twine From English Braids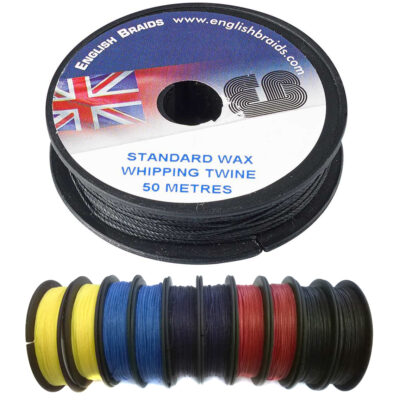 This waxed polyester whipping twine is used for hand sewing, line whipping as well as sail repair. It is pre-waxed with a round construction and is available in a variety of sizes and colours.
Add a finishing touch to your lines. Use this waxed polyester thread for spliced eyes, whipping or also as a seizing line. Whipping twine can also be used to make your ropes and lines a bit more identifiable and stylish by using contrasting colours.
Available in rolls of standard size, 50m – red, blue, black and white as well as heavy duty, 25m – white.
Features
Easy to use plastic spool
Threads easily
Grips well
Available in 5 colours
For product pricing and stock availability please call +852 2827 5876 or contact us.