Sailmakers Needles – Sail Repair Tools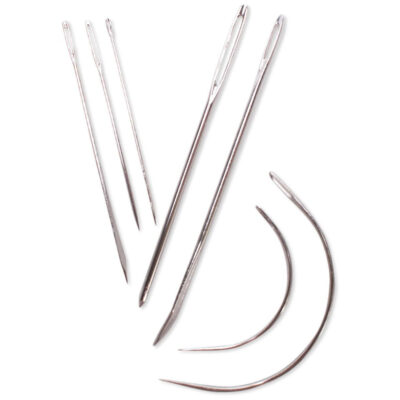 Available in sizes from 9swg to 19swg. These high quality, sailmakers needles are made from high carbon heat treated steel and supplied with a highly polished finish. Sold in tubes of mixed sizes or individual size multipacks. Trade and wholesale customers welcome.
William Smith & Sons make hand finished genuine reduced edge quality needles.
We sell a number of different types of needle, both straight and also curved. Sky try to cover your need for sail repair, whipping as well as sail making.
Features
All needles are hand-made and hand polished for ease of use
Tube pack contains assorted size needles
Individual size packs of 25 needles
Also sold in smaller retail multi-packs
Available sizes from 9 to 19
For more information on the William Smith & Son product range please visit their website here: www.neptuneworks.com
For product pricing and stock availability please call +852 2827 5876 or contact us.