Crewsaver Tri-Season Glove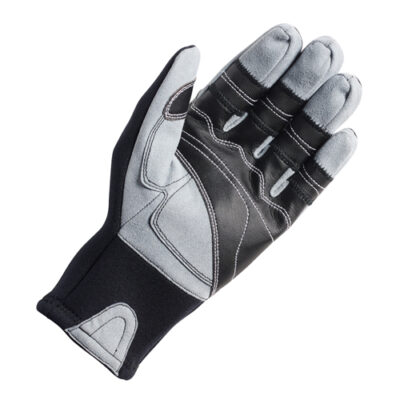 The Crewsaver Tri Season Glove is designed for use in cold, wet weather. The neoprene will keep your hands warm while reinforced panels on the palm, fingers and around the side of the hand will help to grip wet ropes as well as making the glove more durable.
If your finding yourself with cold hands or looking to sail more in colder conditions then these are the gloves for you.
Alternatively, if covering all your fingers is considered over the top opt for Three Finger design if you require more grip and protection from rope abrasion or the Short Finger Gloves for ultimate dexterity, grip and also protection.
Crewsaver Tri-Season Gloves Features
Neoprene and Amara construction
Amara pull tab on wear point
Printed Amara protection on the palm, fingers and also thumb
Amara knuckle panel for protection and durability
Palm reinforcement for protection against rope burn
Size Guide

Please refer to the Crewsaver website for more information about this as well as other products: www.crewsaver.co.uk