Crewsaver ErgoFit Safety Knife – For Cutting Lines and Tangles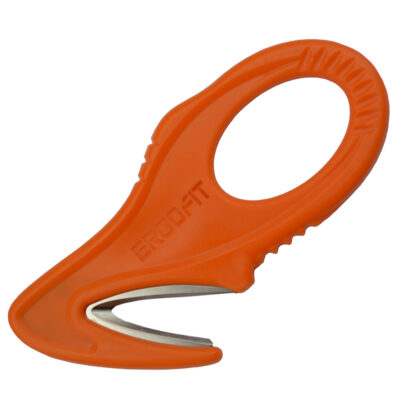 The Crewsaver ErgoFit Safety Knife is safe to carry with you at all times on the water, but highly effective should you need to cut through ropes in an emergency. Highly visible, lightweight and small. Furthermore, the knife is supplied in a slim, durable case that can be attached a lifejacket. Ideal for sailors as well as all other watersports where lines are used. A vital part of kit for sailors.
Crewsaver ErgoFit Safety Knife Features
Safety blade for safe stowing
Constructed from durable nylon plastic
Ergonomically designed for fast release cut
Carry pouch included for attachment to lifejacket
Bright colour for easy locating
Vital sailing accessory
The Safety Knife is ideal when used with a Buoyancy Aid or Lifejacket as they tend to have perfectly sized pockets for it. Some of the higher spec Crewsaver Lifejackets come with the knife already installed.
Please refer to the Crewsaver website for more information about the safety range as well as other products: www.crewsaver.co.uk