Aquabatten Leech Tapered Glass Batten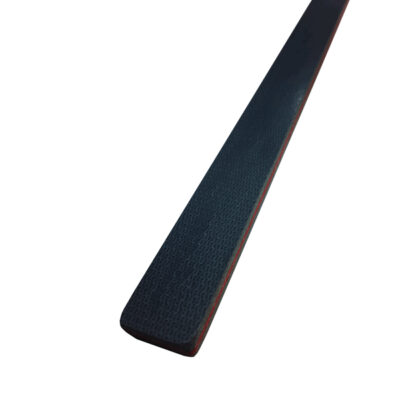 Thanks to the unique 'tapered by design' construction, Aquabatten Leech Tapered Glass Batten delivers finer tips with thicker ends. As a result there is maximum form and strength through the batten length.
Unique layering process reduces the risk of inter-laminar bond failure
No filaments cut in tapering process – unique laminate construction encapsulated in a multi layer outer casing
Minimised batten failure – reduces replacement costs
Construction reduces stress – maximum stress is dissipated along the batten
In line with market leading sail design software which utilises FEA (Flexible Element Analysis), these systems express batten specifications in terms of an EI number. As a result, Bainbridge has now engineered aquabatten to cover a balanced range of EI numbers, giving the widest possible range to maximise application of aquabatten products in modern sail designs.
By manufacturing the product in an advanced bi-directional scrim lay-up, aquabatten uses up to 56 laminations which are totally encapsulated; therefore the inherent strength of the construction is not ground away. This is the case with most other tapered battens. This ensures greater structural integrity, strength and also durability.
Handles torque stress caused by twist, where uni-directional battens fail
Increased durability and strength when sail is stored or covered
Epoxy resin composition gives a stronger, hydrophobic batten which keeps the batten at design weight while eliminating loss of strength in the resin
Battens carefully calculated to a specific EI number (stiffness) for easy product selection
Developed to offer the most comprehensive range of widths, lengths as well as types. Designed to suit the very latest sail designs while continuing to offer the very best performance.
Aquabatten Leech Tapered Glass Batten Features:
Unique layering process increases inter-laminar bond
Laminate construction encapsulated in a multi layer outer casing minimises batten failure
Stress is dissipated along the full length of the batten
Handles torque stress caused by twist, where uni-directional pultruded battens can fail
Definition of EI
EI is an expression of the 'Flexural Rigidity' of a bar – flexural rigidity is simply defined as the resistance offered by a structure while undergoing bending.
Understanding  of EI
E = the stiffness of the material (Youngs Modulus).
I = the stiffness of the shape (form) itself.
Therefore EI is the combination of the material and the shape. In combining the two together (EI) it delivers a 'common comparator' which allows you to technically specify the correct batten for that particular part of the sail construction.
Therefore, the higher the EI, the 'stiffer' the batten will be.
By using EI, a sail maker has the flexibility of reducing the width of a batten by increasing the thickness, this enables lighter battens to be specified in the sail design – as a result you have a lower weight sail delivering improved performance.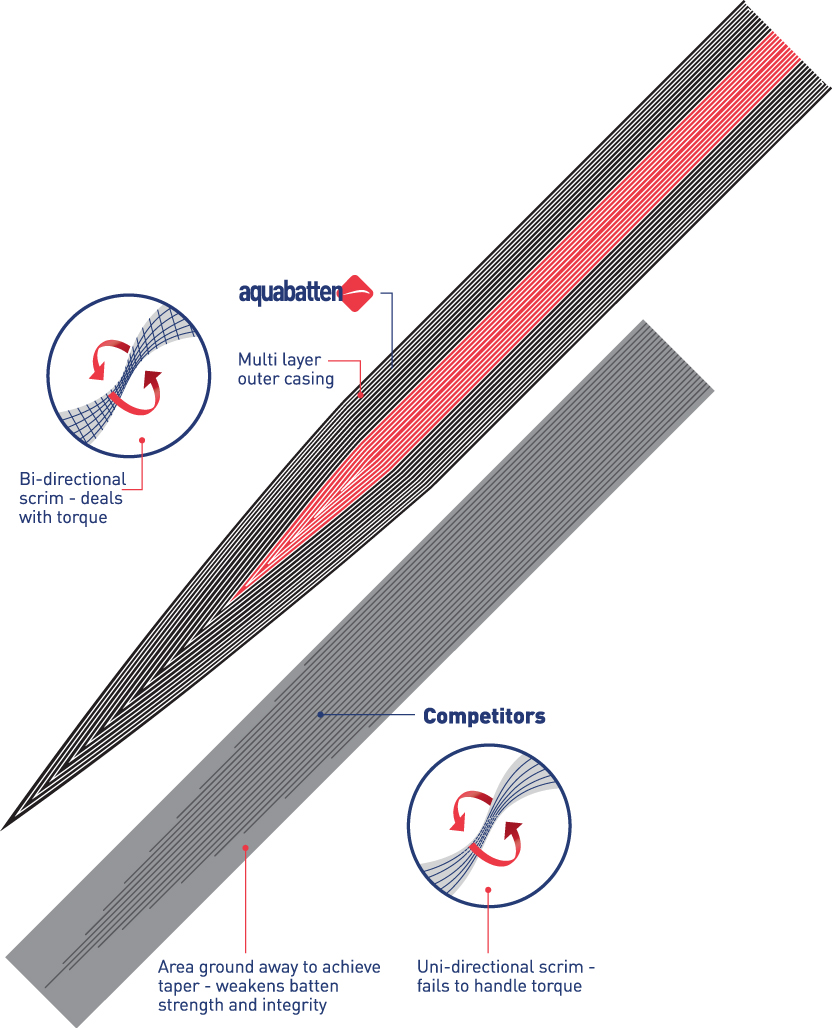 Part Number Breakdown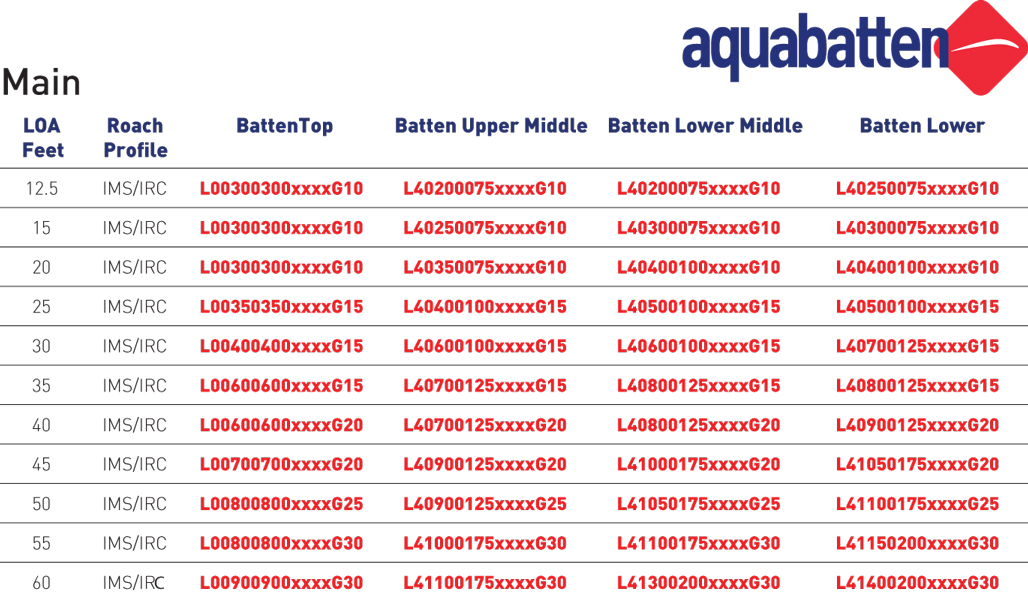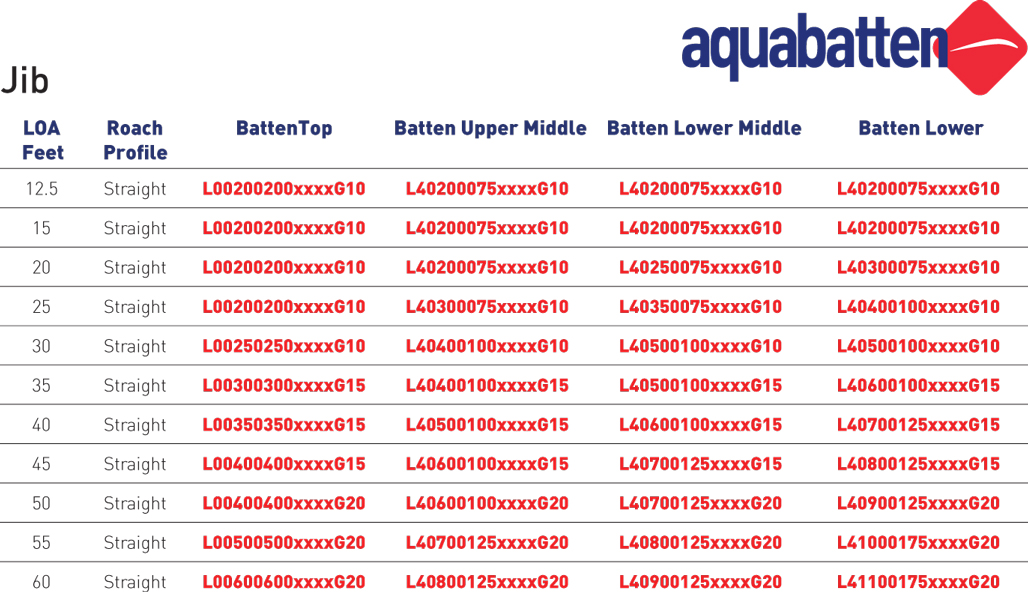 For more information on the aquabatten product range please visit the Bainbridge International website here: www.bainbridgeint.com
For product pricing and stock availability please call +852 2827 5876 or contact us.