Tylaska Halyard Shackles
Tylaska halyard shackles have the highest strength-to-weight ratio of any existing halyard shackle on the market. A captive 17-4PH stainless pin makes for trouble-free operation. The all-metal machined line thimble allows for use as a 2-1 purchase without the wear or melting that occurs with plastic molded thimbles. Lines can also be permanently spliced for a fixed halyard.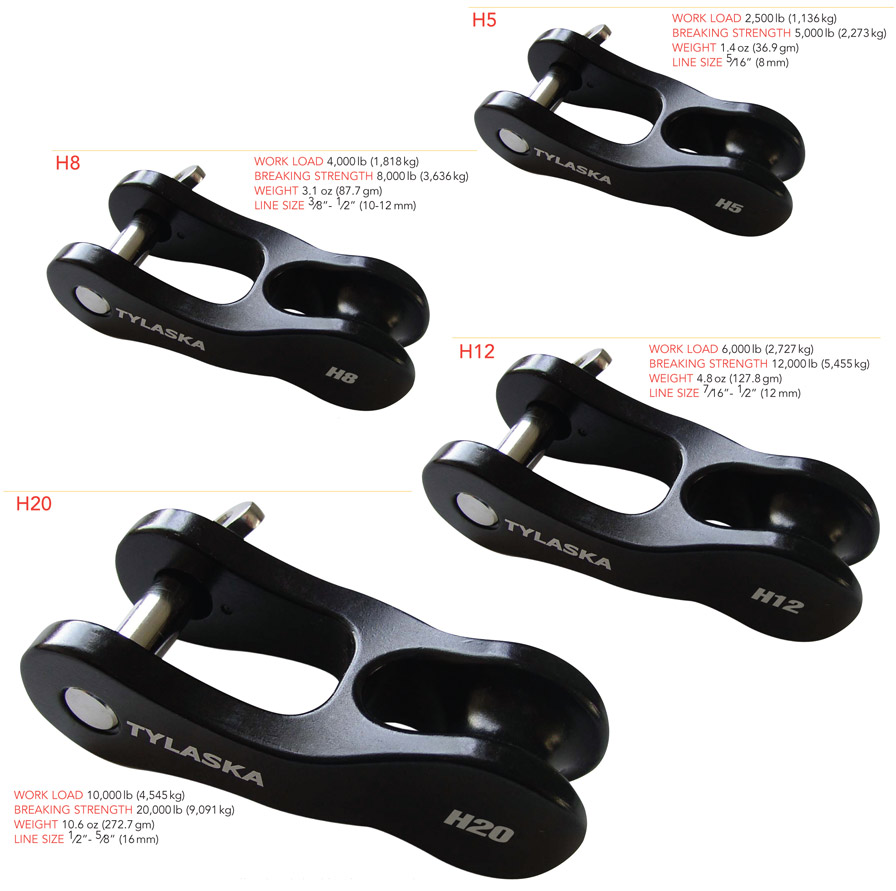 Tylaska are well known in the sailing community for offering high end quality sailing hardware that is dependable and easy to use when you need it the most.
Sky usually stock the H5, H8 and the H12 but other sizes are easily brought in.
The Tylaska Halyard Shackles Range
For full details of these and other Tylaska products please go to the website here: www.tylaska.com