Spinlock EA Tiller Extension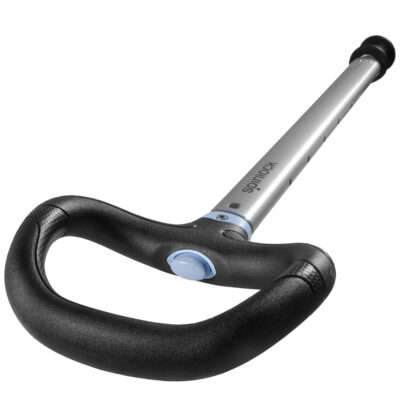 The Spinlock EA Tiller Extension is the latest in lightweight, precision helming. A telescopic tiller extension designed for the hardest conditions and increased enjoyment of helming. The preferred helming solution from Figaro and Mini Transat up to Open 60s and TP52s.
Four lengths to choose from, 900mm, 1,200mm, 1,600mm and 2,000mm.
Four striking colour-ways give the user plenty of options to choose a tiller extension that either stands out or blends in with the crew and cockpit.
Spinlock EA Tiller Extension Features
Asymmetric grip fits the hand and supports the wrist on or off the wind
Two handed helming mode lets the arms relax into a more comfortable, elbows-down position
Push-button adjustment with Torlon™ ball locking mechanism
Strongly engineered stainless steel swivel joint for precise control
Removable fast pin for easy stowage
Integral shock absorber
For more grip use EA/900SG or add E-GRIP to upgrade
The Asymmetric grip improves helming performance in three ways:
More feedback – for accurate and precise control
More mobility – maintains the best helming position for optimum trim and visibility
Less fatigue – correct helming position reduces back pain and improves concentration
Specifications
EA/900
Length: 600mm (23 5/8″)
Extended Length: 900mm (35 7/16″)
EA/1200
Length: 750mm (29 5/8″)
Extended Length: 1200mm (47 1/4″)
EA/1600
Length: 950mm (37 13/32″)
Extended Length: 1600mm (63″)

EA/2000
Length: 1350mm (5/32″)
Extended Length: 2000mm (78 3/8″)
Weight & Fasteners
Weights
EA/900 – 690g (24.2oz)
EA/1200 – 780g (27.3oz)
EA/1600 – 840g (29.6oz)
EA/2000 – 925g (32.6oz)
Fasteners
2 x M5 (3/16″) CSK Supplied
For more information about and a full product range, please go to the official Spinlock website: www.spinlock.co.uk