Spinlock rescueME AIS MOB1
The worlds smallest personal locating AIS man overboard device with integrated DSC.
The MOB1 is compatible with even the most compact inflatable life-jackets. The AIS unit will activate automatically on inflation when installed within a life-jacket. The AIS will send the first alert within 15 seconds. Maximum visibility in low light conditions is ensured by the integrated strobe light.
The MOB1 will communicate with the vessel you have been separated from as well as other vessels in the vicinity (up to 5 miles range dependent on conditions).
In an emergency the rescueME MOB1 unit provides 2 methods of communicating your position back to the vessel rapidly, as well as providing visual indication via its built in strobe light.
Your own vessel provides the best chance of rapid rescue if you fall overboard. Your crew will be made aware of the incident immediately and be able to keep track of your position whilst recovery is carried out. It is alarming how quickly a visual sighting of a man overboard can be lost, even in the most moderate of seas. The MOB1 unit is accurate to a couple of meters.
Once activated your MOB1 will transmit an alert to all AIS receivers and AIS enabled plotters in the vicinity. The integrated GPS ensures precise location is sent to your vessel as well as any others that may be assisting.
In addition, another feature of the MOB1 is its ability to activate the DSC alarm on your vessels VHF, alerting your crew to the situation.
Compatibility: Most modern AIS plotters and DSC VHF comply with the standards required to receive MOB transmissions. It is however, especially if you are using older equipment, recommended that you check compatibility with the equipment manufacturer.
The user may configure the MOB1 by entering the vessels DSC MMSI number*.
rescueME AIS MOB1 Features
AIS unit fully integrates into the lifejacket system
The most compact AIS Unit on the market – as much as 30% smaller
Slim, lightweight and most of all streamlined
AIS unit deploys automatically on lifejacket inflation
Integrated strobe light for maximum visibility
7 year battery life
24+ hour operational life
5 year warranty
Supplied integrated and installed ready to use in the Spinlock Deckvest range but works with other manufacturers too, such as Crewsaver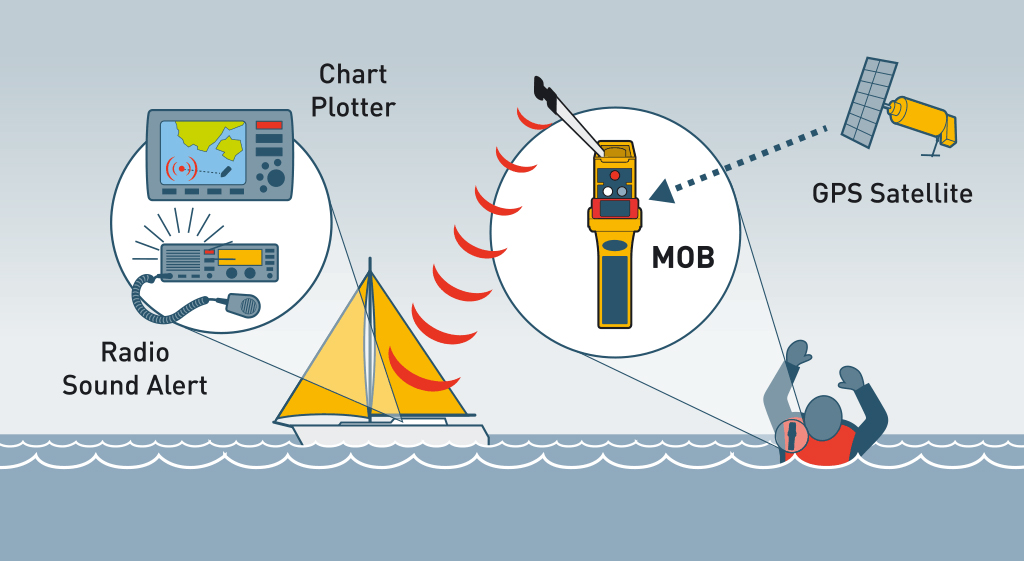 How does it Work?
The MOB1 will be activates and begins transmitting an alert to all AIS receivers in the area after your lifejacket inflates .
The integrated GPS sends your precise location to your vessel as well as any others assisting.
The MOB1 can also activate the DSC* alarm on your vessels VHF.
* DSC functionality is subject to regulations of country
For more information about and a full product range, please go to the official Spinlock website: www.spinlock.co.uk