Reeds Sextant Simplified
By Dag Pike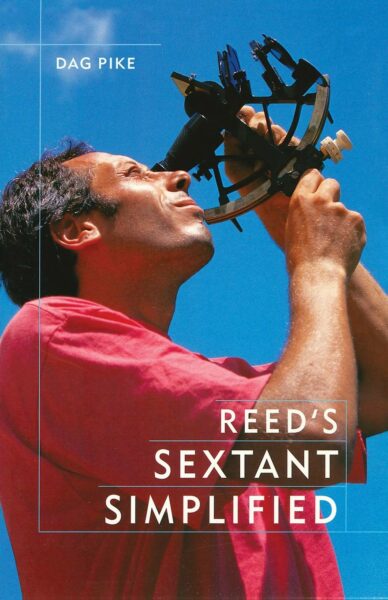 Reeds Sextant Simplified describes how a sextant works, provides practical tips and advice on using it, explains how to read as well as take sights, how to make adjustments and correct errors, and finally advises on how to handle and care for the instrument.
The sextant is the treasured navigational device of generations of seamen and airmen. It enables position to be determined for ocean navigation. It was the combination of sextant and chronometer that allowed safe navigation of the oceans for generations of seafarers.
Despite the accuracy and ease of use of electronic navigation systems, every navigator should be able to use a sextant. It could even save your life in the event of electronics failure.
Originally written by the late Captain O M Watts, this edition has been entirely rewritten by Dag Pike. A seaman and navigator of great experience, Dag is also best known as the navigator of Virgin Atlantic Challenger on its successful record attempt.
Features
ISBN: 9780713667059
Format: Paperback
Pages: 112
Size: 210 x 141 mm
Published: 2003
About the Author
Dag Pike is a well-known nautical journalist and author, spanning both sailing and motorboating and with an international reach. He was the navigator aboard Richard Branson's Virgin Atlantic Challenger first when it sank, and again when it succeeded in breaking the Atlantic speed record. He is the author of several books and many articles for leading nautical magazines.
For product pricing and also stock availability please call +852 2827 5876 or contact us.
Published by Bloomsbury or a subsiduary company.
We at Sky International deeply value our range of sailing books as they are not only useful but potentially lifesaving. When you are abourd without wifi and something needs fixing or you have forgotten how to gybe properly good old books can help!