Autonautic V-Finder Hand Bearing Compass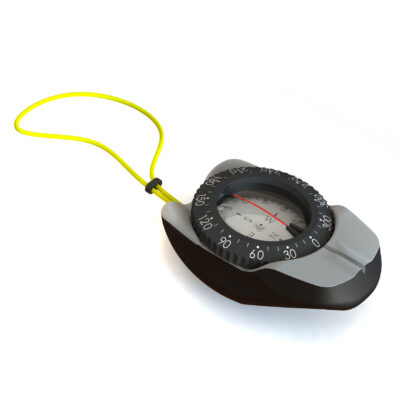 A modern hand bearing compass with a clean looking design, ergonomic and also ambidextrous design. Shockproof, waterproof and sandproof – initially designed for regatta racing, it is also a precise and precious companion when trekking or hiking.
Light & ergonomic: the smooth finish feels soft in your hand, and it will not slip, even if it is wet.
Ambidextrous design: is unique in that it manages to achieve an unparalleled level of comfort both for right and left-handed users.
Accurate bearing: Hardened pivot and double cup stone are a guarantee of long life and shock resistance of your V-FINDER compass.
Memory ring: The V-FINDER also has a memory ring, for setting the desired course.
Hi-Tech bottom cell: engineered using ultra-sonic welding, it acts like an expansion membrane, eliminating bubbles and leaks.
Photoluminescent dial: completely maintenance-free.
V-Finder Features
Two functions:handbearing & traditional compass
Memory ring
Field of view : 30°
Photoluminescent dial
Red lubber lines
Weight : 90g
Fluid Damped
Check out the full range of Autonautic barometers and time pieces here: www.autonauticinstrumental.com. For product pricing and also stock availability please call +852 2827 5876 or contact us.