Logbook for GPS Navigation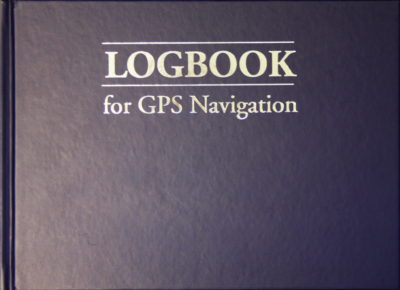 A compact cruising logbook specifically designed for GPS Navigation and perfect for use on small chart tables.
The page layout of this logbook has been designed for clear entry of GPS positions and waypoints. The left-hand spread is for passage planning and the right-hand spread is for plotting positions on passage. There is also space to include narrative and separate pages for pilotage, harbour, anchorage and other notes, plus a section to use as a visitors' book and/or to record crew changes.
"This hardcover logbook was specially devised by Anderson with GPS navigation in mind; hence its compact size and suitability for small chart tables." Sailing Magazine
This second edition reintroduces the stylish silver blocking on the front cover.
Features
ISBN: 9781909911185
Format: Hardback
Pages: 96
Size: 177 x 245 mm
Published: 2014
Edition: 2nd
A Cruising Under Sail version is also available
More books on sailing, boat maintenance and tactics as well as log books and waterproof notebooks are available – come in and browse.
For a complete list of Fernhurst sailing books, go to their website www.fernhurstbooks.com and see what is on offer. For product pricing and also stock availability please call +852 2827 5876 or contact us.