Blundell Harling Portland Solid Brass Single Handed Dividers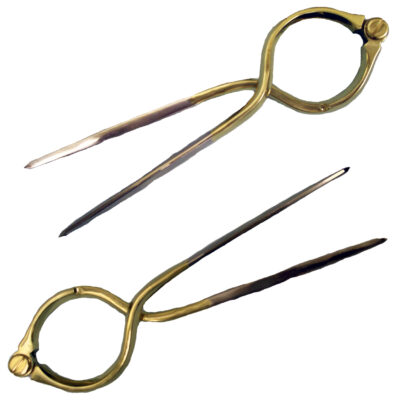 Part of every navigators kit for measuring distance, these traditionally made 7″ and 8″ Brass Single Handed Dividers have barely changed over the last 400 years. Designed for single handed use. In addition they have stainless points.
Divider Features
Traditionally designed
Solid Brass finish
Stainless steel points
Available in 7″ and 8″ versions
Supplied in a blister pack
This 7″ divider is also available as part of a Plotter Kit too. This makes a great set for keeping on board or for using in  various courses.
Navigational products manufactured by Blundell Harling Ltd.
The 'Portland' range of navigational products is manufactured by Blundell Harling Ltd in Weymouth, Dorset. The Portland course plotter was designed in partnership with the RYA. As a result, the RYA recommends the Portland course plotter for use on its training courses. Used with Imray and Admiralty charts to learn to plot accurate courses and work out bearings. Blundell Harling also supplies solid brass chart dividers for use with the plotters. The solid brass dividers come in a choice of single handed (SH) or straight, 175mm/7″ or 200mm/8″. The leisure marine industry uses the Portland course plotter and solid brass chart dividers as a manual backup in the event of electronic chart failure on yachts and motorboats.
Furthermore, Blundell Harling manufactures and supplies a range of products including protractors, Portland triangles, STD calculators, and parallel rules to the commercial shipping industry Worldwide.
For more information on this and other products from Blundell Harling please go to their website here www.blundellharling.com. For pricing and also stock availability please contact us.