PULS-R – Greener Battery Management
PULS R Maintains and restores 12v batteries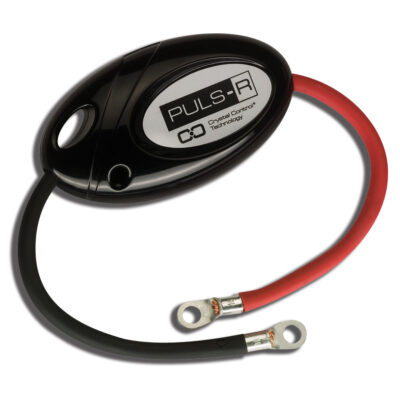 There are no other products available which work as effectively as the PULS R because it provides greater battery capacity. This enables a lead acid battery to hold more power and will also have a longer discharge period.
PULS R is a unique micro-controlled dynamic electronic device which uses the breakthrough patented Crystal Control Technology.
The lead acid battery reconditioning and maintenance is so effective it can even rejuvenate older batteries. Extending their service life and increasing their capacity for charge.
PULS-R Features
Proven to dramatically increase battery performance by up to 340%
Doubles the expected service life of a lead acid battery
Will reduce the recharge time by up to 45%
Makes your batteries more durable to the harsh marine environment
Emits a powerful dynamic electronic pulse when it detects a charge
For more information please go to the manufacturers website here: www.lead-acid-battery-maintenance.com. For product pricing and also stock availability please call +852 2827 5876 or contact us.