PSP Tell Tales – For Perfect Upwind Sail Trimming – 8 Pairs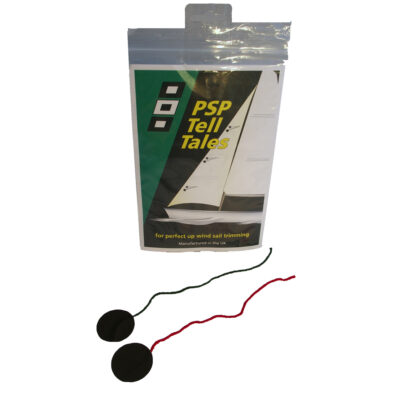 PSP Tell Tales are an essential piece of kit that are simple and easy to apply.
Kit includes simple to use instructions on how to position them correctly on your sail.
When the sail is trimmed correctly the leeward Tell Tale should stretch evenly backwards and the windward tell tale should lift slightly.
Made by PSP the masters of marine tape, so you can rest assured they will stay stuck on!
Each pack contains 16 self adhesive discs
8 x Red thread
8 x Green thread
For full details of this and other sailing tapes and patches please go to the PSP website here: www.admiralpsp.co.uk. For product pricing and stock availability please call +852 2827 5876 or contact us.