PSP Waterproof Spreader Tape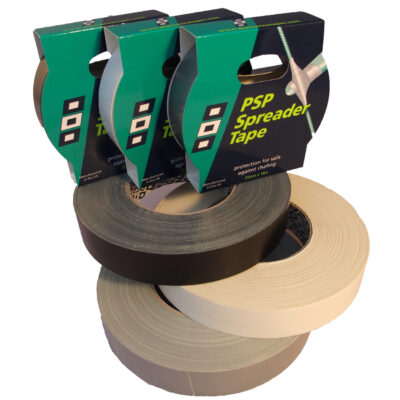 This soft waterproof PSP Spreader Tape is ideal for capping spreader ends to reduce chafing, which causes avoidable damage to expensive sails. Moreover the savings by using this tape is hugely underrated.
One 10 meters roll should cover most small boats and dinghies.
Features
Colours: Silver, White and Black
Available in sizes: 25mm x 10m
For full details of this and other sailing tapes and patches please go to the PSP website here: www.admiralpsp.co.uk. For product pricing and also stock availability please call +852 2827 5876 or contact us.