PSP Spinnaker Repair Tape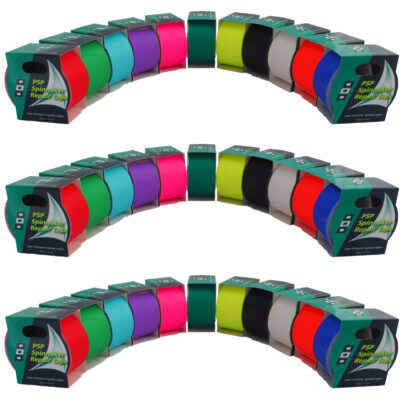 Self adhesive PSP Spinnaker Repair Tape made with tear resistant ripstop nylon cloth for quick and easy spinnaker and asymetric sail repairs.
The PSP Spinnaker Tape is easy to use, simply flatten sail out and apply to both sides of the sail to ensure a strong, long-lasting repair! Universally known for a fast effective repair. Flexible and robust – the perfect temporary patch at an event!
Also suitable for kitesurf kites and tent repairs. Available in a multitude of colours.
Features
Colours: Red, Blue, white, Green, Black, Grey and a multitude of other colours
Available in size: 50mm x 4.5m
PSP's Spinnaker Tape is also available in larger 150mm x 2.5m sized rolls as PSP Kite Repair Tape too. Perfect for big tears!
For full details of this and other sailing tapes and patches please go to the PSP website here: www.admiralpsp.co.uk. For product pricing and also stock availability please call +852 2827 5876 or contact us.