PSP Heavy Duty Safety Tread Tape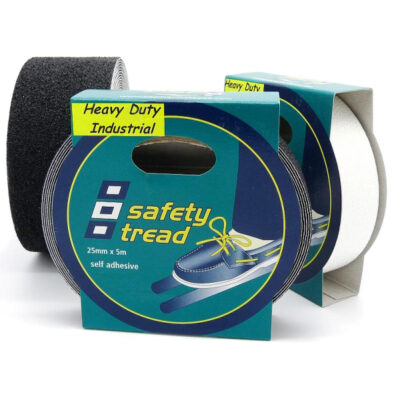 PSP Heavy Duty Safety Tread tape provides a non slip surface for decks, companion way steps and hatches. This easy to apply hard wearing tape comes in black or white colours and is great for tough applications where the standard Safety Tread won't last.
Use on kayaks, fishing boats and pleasure vessels as well as motor yachts, junks and also speedboats. PSP's Tread has also been used temporarily on docks for the portable steps and uneven surfaces that are often slippery when wet.
Features
Colours: White and Black

Sizes: 25mm x 5m rolls
For full details of this and other sailing tapes and patches please go to the PSP website here: www.admiralpsp.co.uk. For product pricing and also stock availability please call +852 2827 5876 or contact us.