PSP Grip Kit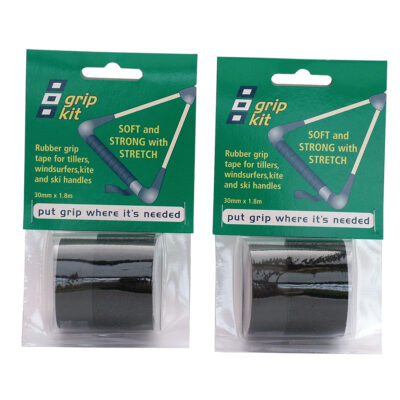 PSP Grip Kit is a soft conformable rubber grip tape to coil wrap around tillers, windsurf booms, kite and ski handles. Pack includes self amalgamating tape to secure ends. Designed to work in tough, wet conditions.
This kit is also ideal for stunt teams, swings and any other application where a good grip is needed.
Features
Colour: Black
Size: 30mm x 1.8m rolls
For full details of this and other sailing tapes and patches please go to the PSP website here: www.admiralpsp.co.uk. For product pricing and also stock availability please call +852 2827 5876 or contact us.