Palm Adjustable Standard Spraydeck – SALE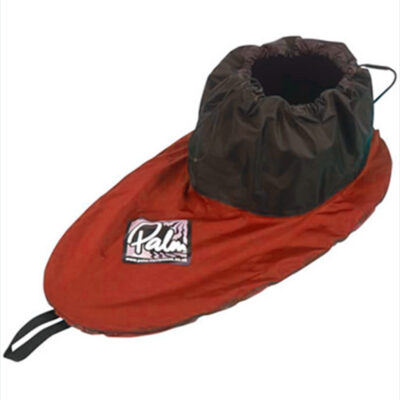 The Palm Economy is the most simple, lightweight spraydeck available. It is ideal for clubs and groups and those just starting out on the water. Usage: Recreation, light touring.
We have a few Blue and Red models left in stock, they are old but in new condition and never used. Sold as seen and priced between HK$150 and HK$299 each.
Features
6 mm adjustable shockcord in Nylon sheath
PU coated Nylon for lightweight durability
Stitched and heat taped seams
Adjustable waist closure
20mm webbing release loop with moulded handle
Colours: Blue or Red
For stock availability please Contact Us.
Please Note: Photos are for reference only, actual product may differ.
About Palm Equipment
The year was 1979. The location: the Somerset coast. Inside a small shed with a leaky tin roof stood a figure, working hard and covered in a fine layer of glass fibre dust. This was Andy Knight, who wanted some better gear to take paddling, and had decided to make it himself. The sign on the door read 'Palm Glass Fibre Mouldings Ltd'.
Just down the road from the shed, Andy can still be found working away on something new. The shed is now a little bigger, and many more figures toil away, but Andy and the team at Palm still work with the same determination and the same goal: making gear for paddlers.
Palm Equipment International Ltd is based in Somerset, England. From here they supply the Palm apparel brand, kayaks from Dagger, Islander and Wilderness Systems, as well as canoes from Mad River Canoe. And also Infinity inflatables – everything you need to take to the water.